Complete Story

11/02/2021
HR Managers Webinar Series
HR Managers Webinar Series
Navigating COVID Vaccine Mandates
and Exemptions
Wednesday, November 3, 2021
2:00 PM Eastern / 1:00 PM Central
Join Amy Mitchell from Auman, Mahan and Furry as she helps you navigate the issues surrounding COVID vaccine mandates and employee vaccine exemptions!
Federal contractor December 8th vaccine deadline
Vaccine exemptions and accommodations
Can Federal Contractors place exempted employees on a federal site?
Plus – OSHA ETS Update and other emerging developments!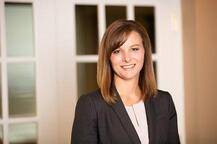 As a director, Amy concentrates her practice in the area of labor and employment and has been certified as a specialist in labor and employment law by the Ohio State Bar Association. Depending on time, participants may have the opportunity to ask live questions.
Webinar Fee: $45
You must be registered in advance!
PLEASE NOTE: There will be a second step to complete registration through Zoom!
Questions or issues regarding registration? Contact Emily Mandich (888) 294-7733
More Info
---