Complete Story

10/11/2022
HR Managers Webinar with Bill Elliott

HR Managers Webinar Series
Developing an Internal Workforce
with Bill Elliott, Executive Director of Cleveland Builds
1 HR CEU OCILB/KY
Thursday, October 27, 2022
2:00 PM Eastern / 1:00 PM Central
Bill's presentation will follow an outline for increased brand recognition, social media outlets, and a sustainable workforce that will be all-encompassing of time, people, and business. He will review important steps, priorities, and challenges within organizations using interactive participation from the audience. Elliott will close by laying out the steps for true internal workforce development and a retention model that incorporates each aspect of your business.
A Look at the Overall Environment and Context
Current Workforce Profile
Future Workforce Profile
Strategies and Analysis
Review and Evaluation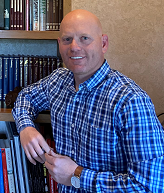 Bill has enjoyed his career journey in education and workforce development. As co-founder and executive director of Cleveland Builds, Elliott has consulted with many businesses and as a Workforce Development Director he worked with over twenty trade unions on their workforce development needs. Elliott will lay out the steps for a true internal workforce development and retention model that incorporates all aspects of your business: human resources; labor; sales; marketing and recruitment including a mock interview to highlight aligning the interests of the employer and a potential employee.
Webinar Fee $45
PLEASE NOTE: There is a second step to registration. You must be registered through Zoom in order to join the webinar. If you miss the step after payment is processed, please check your email confirmation.
Questions regarding registration? Please contact Emily Mandich (888) 294-0084
---