Complete Story

11/29/2022
[Duplicate] Join Us for the November 2022 Construction Conversation - Live Discussion w/ Luther Liggett!

Team:
We are pleased to share November's edition of The Construction Conversation:
Legislative: General Assembly Election Results
Legislative: Out-of-State License "Reciprocity"
Judicial: Subcontractor Cannot Force Arbitration with Non-Signatory Owner
Legislative: Joint Purchasing Includes Unbid Construction
Legislative: Electric Vehicle Incentives
Legislative: Design Professional Indemnification
Administrative: Controlling Board Awards
Click Here to Read the Full November 2022 Construction Conversation Newsletter
Join us in The Construction Conversation
Call-In on
Thursday, December 15, 2022
at 3:30 p.m.
Luther Liggett is inviting you to a scheduled Zoom meeting:
Join Zoom Meeting:
https://us02web.zoom.us/j/88329497724?pwd=aHIxMmZiQmNYOTYySnNkc3Jxbm1HQT09
Meeting ID: 883 2949 7724
Passcode: 380095
Dial IN: +13052241968
Luther L. Liggett, Jr
5053 Grassland Drive
Dublin OH 43015
614-561-2892

This message is confidential and may be a privileged attorney-client communication. If you are not the intended recipient(s), your review, distribution or copying of this message is strictly prohibited. If you have received this message in error, please notify us immediately at 888-696-8700 and delete this message. Thank You!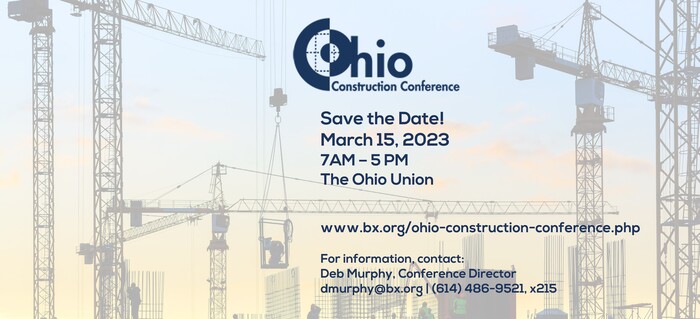 ---