Complete Story

01/23/2023
Safety Directors Webinar Series with Gary Auman

Safety Directors Webinar Series
Mistakes Many Contractors Make and
How To Avoid Them
with Gary Auman

OCILB/KY 1HR CEU Business
Wednesday, February 15, 2023
2:00 PM
This session will outline key components of a construction industry safety program. The session will address such questions as:
What do I need in my safety program to cover the important points of fall protection?
How shall I ensure that I am in compliance with OSHA standard 1926.20(b)(2) dealing with competent persons
What is the difference between competent persons and qualified persons?
Why do I need a safety enforcement program?
How should I address safety training in my safety program?
This session will also cover additional sections that should be in a good safety program, such as confined spaces, PPE, respiratory protection, lockout/tagout, ladder safety, scaffold safety, etc. Learn common pitfalls experienced by other contractors in the language they used, in their safety rules, and their documentation, training and enforcement.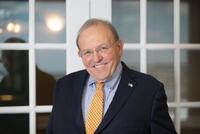 Gary Auman of Auman, Mahan & Furry concentrates his practice in OSHA defense nationally. He has forty years of experience in OSHA compliance and litigation matters. Gary serves as General Counsel for many State, Regional and National Associations.
Webinar Fee $45
PLEASE NOTE: There is a second step to registration. You must be registered through Zoom in order to attend this webinar. Click the Zoom Registration link on the confirmation page once payment is processed.
Questions regarding registration? Please contact Emily Mandich (888) 294-0084
---