Complete Story

01/26/2023
HR Managers Webinar with Bill Elliott

HR Managers Webinar Series
A Path to Leadership
with Bill Elliott
OCILB/KY 1HR CEU Business
Wednesday, February 22, 2023
2:00 PM
Join Bill Elliott as he discusses these five points:
Start with the Vision/Pathway
You made it, now what? No longer one of them! Based on competency, skill, and drive.
The importance of Formal Evaluation and Benchmarks- not only for the leader but for those around him/her- specific planning here walk through
Colleague Coaching and Engagement ability to understand others and make them better-specific planning here walk through
Engage with your team find all the MVP's and the 3-year outlook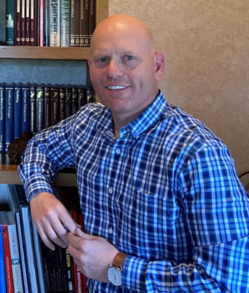 Bill Elliott has enjoyed his career journey in education and workforce development. As co-founder and executive director of Cleveland Builds, Elliott has consulted with many businesses and as a Workforce Development Director he worked with over twenty trade unions on their workforce development needs. Elliott will lay out the steps for a true internal workforce development and retention model that incorporates all aspects of your business: human resources; labor; sales; marketing and recruitment including a mock interview to highlight aligning the interests of the employer and a potential employee.
Webinar Fee $45
PLEASE NOTE: There is a second step to registration. You must be registered through Zoom in order to attend this webinar. Click the Zoom Registration link on the confirmation page once payment is processed.
Questions regarding registration? Please contact Emily Mandich (888) 294-7733

---