Complete Story

05/05/2023
HR Managers Webinar Series with Amy Mitchell of Auman, Mahan & Furry
HR Managers Webinar Series
Federal Trade:
Commission Ban on Non-Compete Under Regulation Law
1HR Business CEU OCILB/KY
Wednesday, May 10, 2023
1:00 PM
Join Amy Mitchell from Auman, Mahan, and Furry as she discusses how The Federal Trade Commission (or FTC) recently announced a proposed rule banning nearly all non-compete agreements and voiding existing non-compete agreements. The sweeping rule would have substantial impact on businesses and workers in states, which have long enforced non-compete agreements. This session will detail current law and best practices around the use of non-compete agreements in the construction industry as well as outline the potential impacts to the industry if the proposed rule is eventually adopted.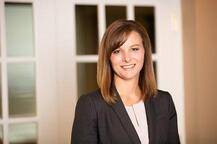 As a director with Auman, Mahan & Furry, Amy Mitchell concentrates her practice in the area of labor and employment and has been certified as a specialist in labor and employment law by the Ohio State Bar Association. Amy focuses on representing employers in all areas of labor and employment law and litigation. She advises business clients in matters relating to termination, discrimination, harassment, the Family and Medical Leave Act, non-competition agreements and trade secret protection, wage and hour, and a host of other rapidly developing employment laws.
Webinar Fee: $45
*PLEASE NOTE: There is a second step to registration! You must be registered through Zoom in order to attend this webinar. Click on the 'Zoom Registration' link once payment is processed.
Questions? Contact Emily Mandich (888) 294-0084
---